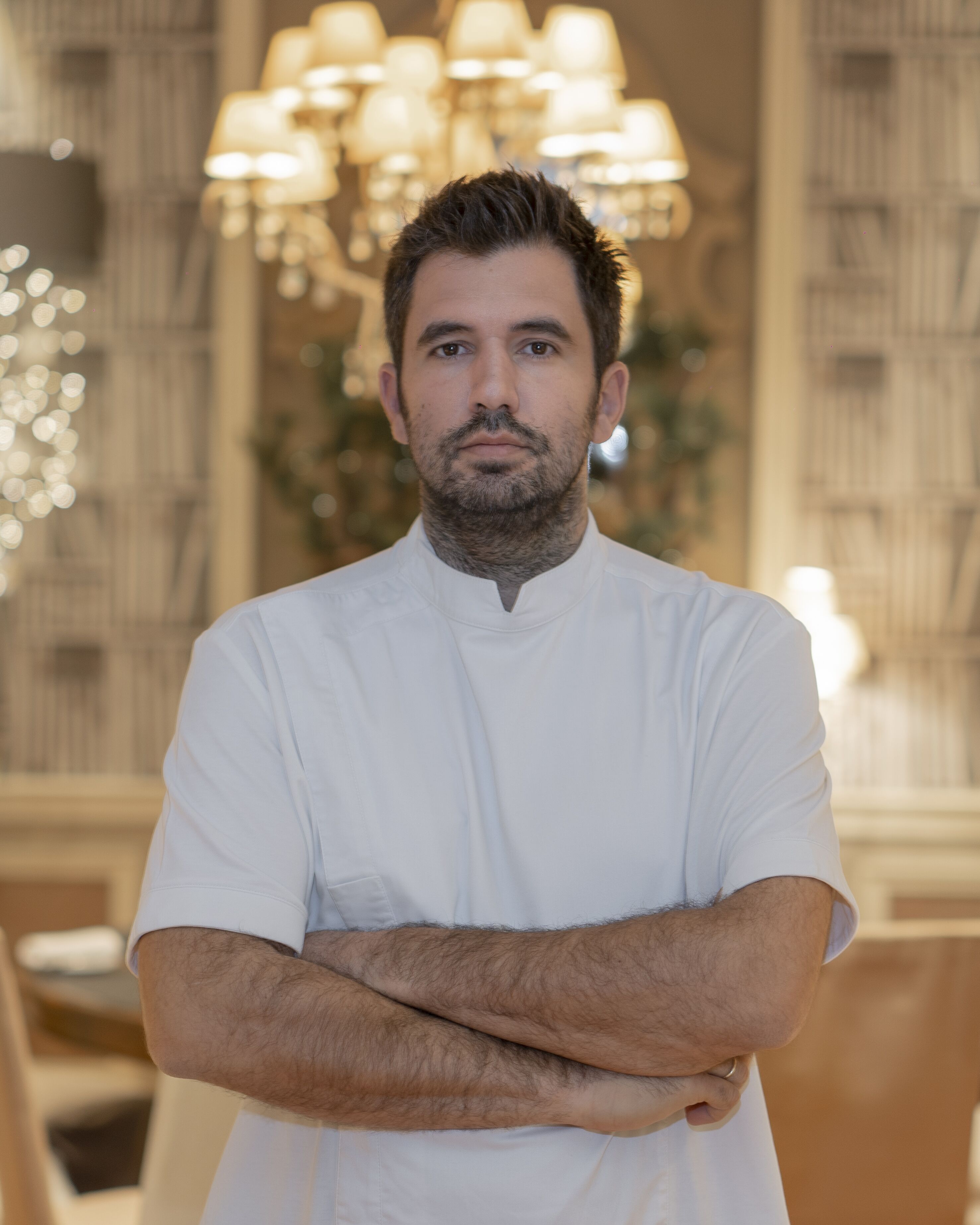 The Chef
Gikas Xenakis was born and raised in Thiva. His intense childhood memories from the Greek countryside, exploring nature, fishing on weekends and his mother's cuisine, affected him much later in his culinary philosophy which revolves around fresh, pure products and locality.
After graduating Le Monde Culinary School he realised that his professional life would be linked to gastronomy. He had the opportunity to work at many avant-garde restaurants in Greece and abroad along with great chefs. Since 2012 he is the Head Chef at Aleria Restaurant, where he performs his exceptional culinary style through dishes inspired from his journeys around the world and the philosophy of Modern Greek cuisine, which he serves with passion.
From the iconic "Mageiritsa", the deconstructed " Pastichio", the famous "Hortopita", the "Ω3 Meetballs" or the braised lamb to the modern "Mousaka", Gikas Xenakis captures the Greek culinary tradition and the diversity of Greek countryside with his distinctive, creative style.